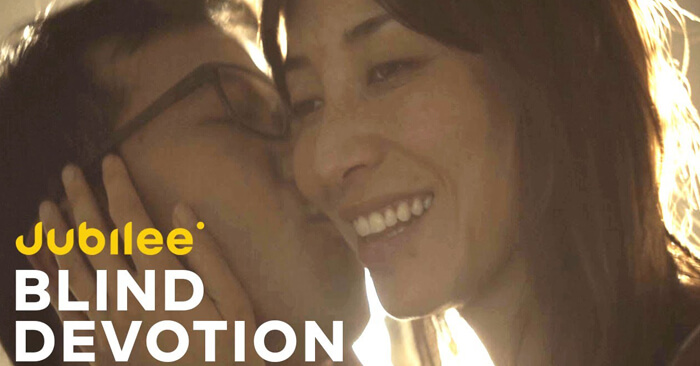 Take a minute and think about your favorite love story of all time.
For some, it will be the likes of Nicholas Sparks. For others, it may be a personal relationship — that of your grandparents, or parents — maybe even your own.
The thing about our favorite love stories is that they are compelling. They inspire us to reach for such a monumental type of love. They're built on commitment, selflessness, compassion and faith.
"And now these three remain: faith, hope and love. But the greatest of these is love." 1 Corinthians 13:13
Love stories fill us with hope and joy.
Of course, no love story is complete without trials and tribulation. I think that's what makes the greatest loves the strongest — they've withstood the test of time and overcome the hardest circumstances.
It's the type of love shown in this compelling video from the Jubilee Project.
In it, we meet a married couple who share a visibly beautiful kind of love. They wake up together, cook together and have a joy that people long for. The wife narrates the little and seemingly silly things she loves most about him, like how he eats his omelet and the way he snores all night.
"I know he loves me," she says. "Because every time I head off to work, I feel him watching me leave."
We learn that she's quickly losing her eye-sight, and going blind. And what started as a beautiful illustration of joy and romance turns into the trials that blindness has lead them to.
In a world where 50 percent of marriages wind up in divorce, it's only natural to think that's where this will lead.
But the husband's response is just the opposite. As the narration turns to him, he shares his fears and his deep love for his wife — even through her stubbornness and loss.
"My heart stops every time I think about her crossing the streets of downtown."
We follow the newly-blind wife through her day only to learn the incredible ways her husband has humbly committed himself to her without her knowing — even when she thinks he deserves better and has no idea the selflessness he serves her with.
"Because that's what true love is right?" he says. "It's more than just a feeling, it's an action."