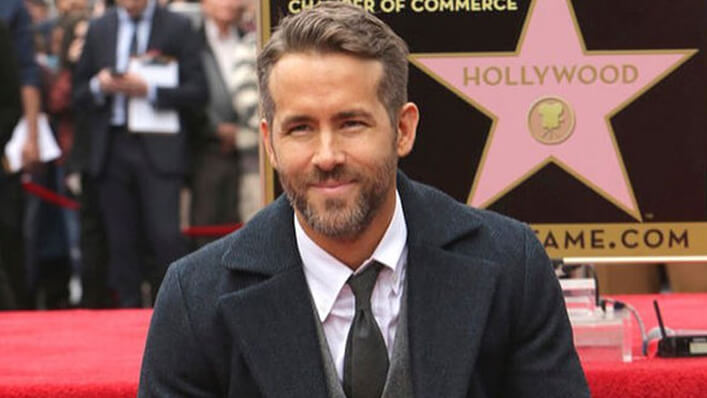 He may be the king of throwing shade on Twitter, but even Ryan Reynolds can't escape the crippling effects of anxiety.
In honor of Mental Health Awareness Month, the Deadpool actor did a profile interview with The New York Times in which, he admits, "I have anxiety. I've always had anxiety."
An unexpected statement to say the least, coming from a man who embodies a smooth and admirable confidence, and LITERALLY has it all: a successful Hollywood acting career, THE most beautiful wife on the planet, two little babes, and Twitter fame that could only be found by someone humorous enough to troll themselves on social media.
But we know that anxiety knows no celebrity, nor is it choosey in who it claims as its own. The 41-year-old says he's experienced the mental illness in all forms.
"Both in the lighthearted 'I'm anxious about this' kind of thing, and I've been to the depths of the darker end of the spectrum, which is not fun," Reynolds tells Times journalist, Cara Buckley.
Reynolds explains that his battle with anxiety dates all the way back to his childhood, and was shaped heavily in part by his former police officer father, whom the actor says was "the stress dispensary in our house."
"I became this young skin-covered micromanager," he said, explaining how his overly cautious childhood ways of avoiding confrontation with his father have taken their toll. "When you stress out kids, there's a weird paradox that happens because they're suddenly taking on things that aren't theirs to take on."
Despite the stress and fear he may have caused, Reynolds says he loved his father dearly — so much so that he named his daughter James in honor of him.
As an adult, Reynold's anxiety has played out in different forms — particularly in ways that most would NEVER expect from a mega-Hollywood star.
The interview revealed that Reynolds suffers from debilitating stage fright in which he "gets wracked by dread and nausea before every talk-show appearance and becomes quite convinced he might die."
Even prior to the Times interview, the actor admits that he had hardly eaten that day because "interviews for profiles make him crazy jittery too."
Like anyone who has dealt with anxiety for the majority of their life, Reynolds has found several methods to help him cope. One thing he says seems to help is doing interviews in character as Marvel Superhuman, Deadpool.
"When the curtain opens, I turn on this knucklehead, and he kind of takes over and goes away again once I walk off set," he said. "That's that great self-defense mechanism, I figure if you're going to jump off a cliff, you might as well fly."
Of course, being in the spotlight means Reynolds will have to face his fears more often than he would hope. So he relies on a meditation app to help calm the nerves and resist the urge to self-medicate.
He also says it's the love and support of his wife, superstar actress, Blake Lively, that has helped him through some of those darker, scarier times in his battle against anxiety.
According to the Anxiety and Depression Association of America, anxiety is the most common mental disorder in the country with over 40 million adults affected each year.
Ryan Reynolds is just one of the many high-profile celebrities speaking out and opening up about their own experiences with mental health in recent months. Starting the conversation on a more secular level is exactly what we want to celebrate during Mental Health Awareness Month!