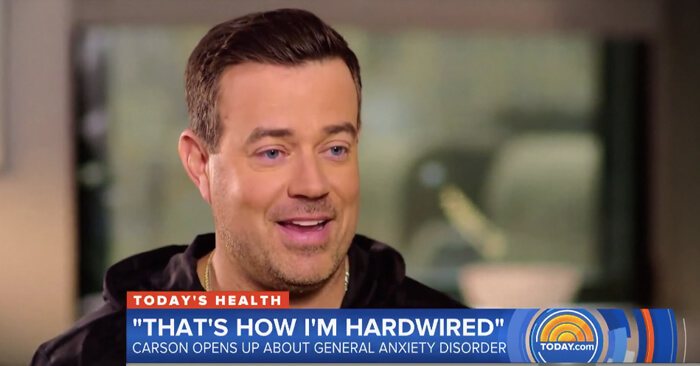 Have you ever noticed the kind of relationship you develop with your favorite morning TV and radio personalities? Whether you're driving to work with Bobby, Amy, Lunchbox, and Producer Eddie on the Bobby Bones show, or sharing your morning cup of Joe with Hoda Kotb and Savannah Guthrie, we develop a connection to the people who've made a career out of reporting the news.
In a sense, we welcome them into our homes and our hearts, and in return, they share pieces of theirs with us.
That has been no exception for NBC's Carson Daly.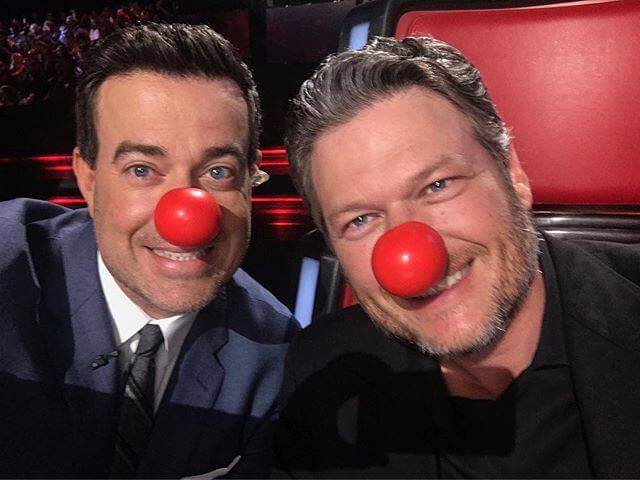 A discussion on his morning gig at the Today Show last week inspired Daly to be transparent about his own experience with anxiety saying, "hopefully by just being honest and opening up, it will inspire others to do the same."
The Voice host explained that he experienced the trauma of losing his father at such a young age, and it was the real catalyst behind the anxiety that has haunted him ever since.
Growing Up Anxious
"My father died when I was 5. I had an ulcer when I was in high school. I've been nervous my whole life. My very first panic attack happened — and, by the way, I had no idea what it was at the time — when I was a host at MTV," he revealed in a Today Show segment. "The success of my career, I flew to New York, and my life changed overnight. I had a hard time breathing. I was terrified for no apparent reason."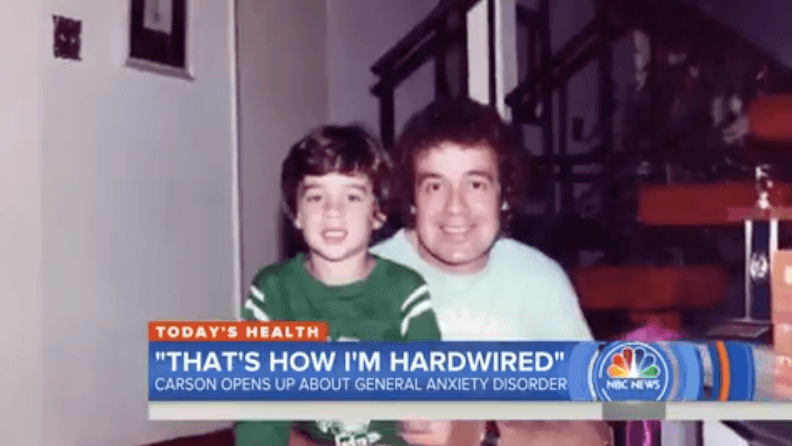 He paints a picture of his anxiety by saying that he often feels like there's a sabertooth tiger sitting inches away from him at any given moment, just waiting to make him his prey. "You're scared as if that's really happening," he says of the tiger attacking and ripping his head off.
At the height of his battle with anxiety and panic attacks, Daly found himself in the hospital with leads on his chest monitoring his heart. It was in those moments that he says he honestly felt like his heart was just going to stop.
 "You feel like you're dying," he says of the experience. "I'm like, my heart is going to stop, or I'm going to have a heart attack, and of course you're perfectly fine," he said.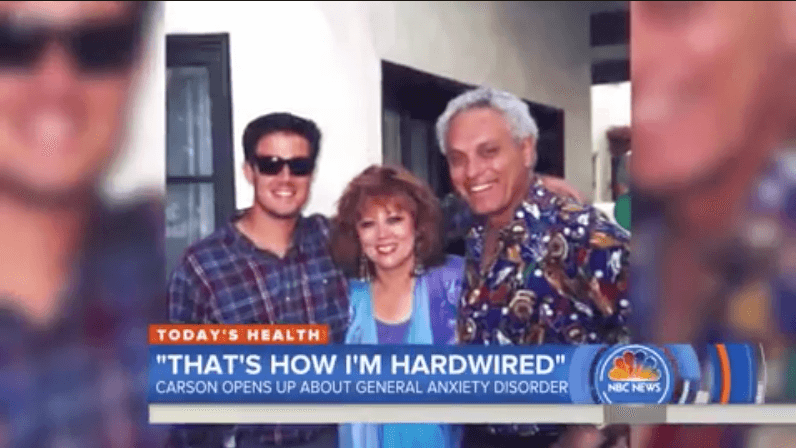 Daly adds that if you ever watch him on camera — whether it be in the morning on the Today show or on Monday and Tuesday nights when he's hosting The Voice, he's never still. You can literally watch his anxiety unfold across his body — if you know to look for it.
Ironically enough, Daly says that even though his life is in front of millions of people on camera, his anxiety is much different than just being "camera-shy."
"People think, they hear anxiety, high-pressure life, you're on television. It's nothing to do with that," he said. "I've had heightened anxiety and mild panic attacks at the playground with my own children and wife there, and the feeling was so terrifying and so gripping that I literally had to leave and excuse myself."
Combatting Anxiety and Panic Attacks
He says that there are plenty of things he does to try and relieve the anxiety. Still, there's no way to fully escape its grip. "This is the way I was born, this is how I'm hardwired, this is kind of the downside to the way God made me, and there's a tremendous upside as well."
"I'm very sensitive, I love music, and music moves me in a very visceral way physically, so I get the chills hearing soul music," he said. "When I'm with my family, it's a euphoric moment, and those things resonate to me very, very deeply, and that's important to me because I feel so much love, and empathy and compassion. And that's just the flip side to a lot of the anxiety."
Like so many others, Daly didn't even realize he was suffering from anxiety and panic attacks. It wasn't until a friend told him what he wasn't able to see in himself, and suggested he seek help for it.
"What helped me is talking to a friend once who said, 'Everything you're experiencing I have too. You have anxiety. You should go talk to somebody about it.' And I was like 'It's a thing? Anxiety is a thing?'" he said.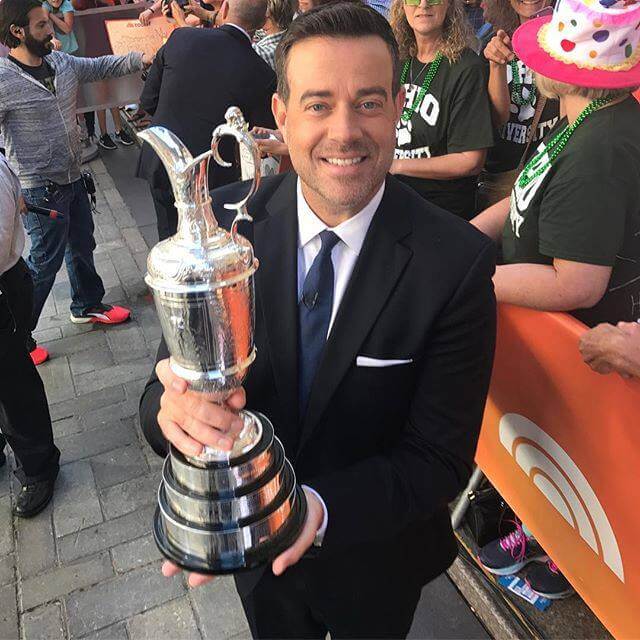 Daly found the help he needed in a cognitive therapist, who was able to teach him about anxiety, and resource him with the tools to combat anxiety when it attacks.
"Muscle retention and relaxation really helps me," he says, demonstrating the method to viewers at home with his own fists.
"I really wear the way I am like a badge of honor. This is who I am and I'm proud of it," said Daly. "I may be a little anxious, but I know I'm going to be okay."
This isn't the first time Carson Daly has been open and transparent about the intimate details of his personal life.
The Today Show host tragically lost his mom unexpectedly last October, followed by the death of his stepfather just two weeks later. He returned to his morning gig with nothing but gratitude for his co-hosts and their support, along with that of viewers and fans all over the country. Ultimately though, Daly said it's his faith that has gotten him through.
Check out the full interview below: