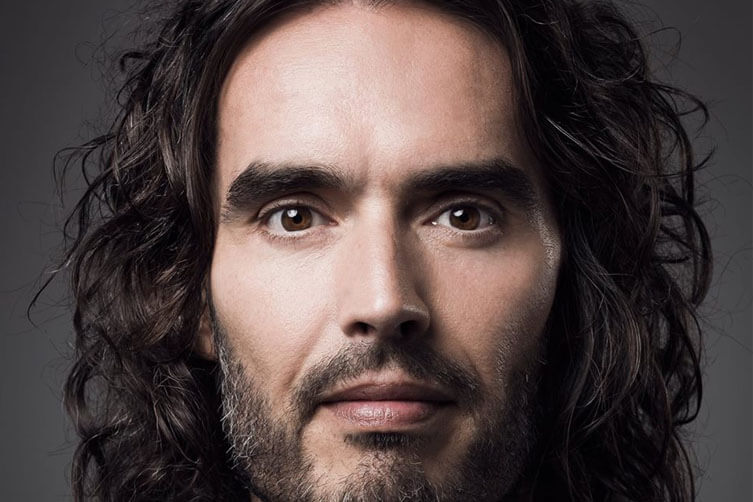 Once known for his raunchy comedy, vulgar remarks, and sleazy drunken appearances, British comedian Russell Brand is a new man—something he credits God, fatherhood, and sobriety for.
The 42-year-old released a book last year titled, "Recovery: Freedom from our Addictions," in which he reveals his own version of the 12-step recovery program for addicts. It's the process of transformation that has led him out of the trenches of fame and fortune's mess, and into the arms of the Creator.
"My personal feeling is the teachings of Christ are more relevant now than they've ever been," he told Relevant Magazine in October 2017.
Brand believes that the world today is full of brokenness: broken hearts, broken people, broken systems and broken faith. All of which has led us to this place of desperately needing a savior, but being told otherwise.
"I think we've been tricked into not believing in God," Brand told inews.co.uk.
Beyond the sheer brokenness of this world, Brand believes that the real reason we're all in desperate need of Jesus is that, through technology, pop-culture, societal standards and convenience, we have all become addicted.
Whether it's an addiction like his own to sex, drugs, and alcohol, or merely an addiction to the instant gratification we receive right at our fingertips, we live in a time where everyone is battling addiction.
Having overcome years of destructive addiction himself, Brand hopes his take on the 12-step recovery program will cover a wide range of addictions, and reach people where they're at, ultimately leading them to Christ.
Of course, old habits die hard, and Brand's obscene language is no exception. Throughout the book, his use of F-bombs is extensive in making his points known. Ultimately though, Brand knows his audience. He's not trying to reach the people who are saved, but the ones who can relate to him—language and all.
Brand's road to recovery began over fifteen years ago, and along the way, he's learned to embrace what God says about him, rather than seeking fulfillment and relief in drugs, sex, alcohol, and fame.
As a result, he's a new man, now hoping to help others learn of God's goodness and faithfulness in the midst of addiction.
"I do think a spiritual and transcendent change is required for people to be free from addiction," he says. "And by spiritual change, I mean the transition from one's life being predicated on self-fulfillment to a life predicated on service, which for me is a moment-to-moment struggle."
His new-found faith and freedom in Christ is a stark contrast to the life he led even just a few years ago. The same man whose 2010 wedding to former wife, Katy Perry, was a traditional Hindu ceremony in India, is now publishing books about God's hand in his own recovery from addiction.
It just goes to show that the Lord is always at work, and can radically transform even the most unlikely of hearts to become His children.