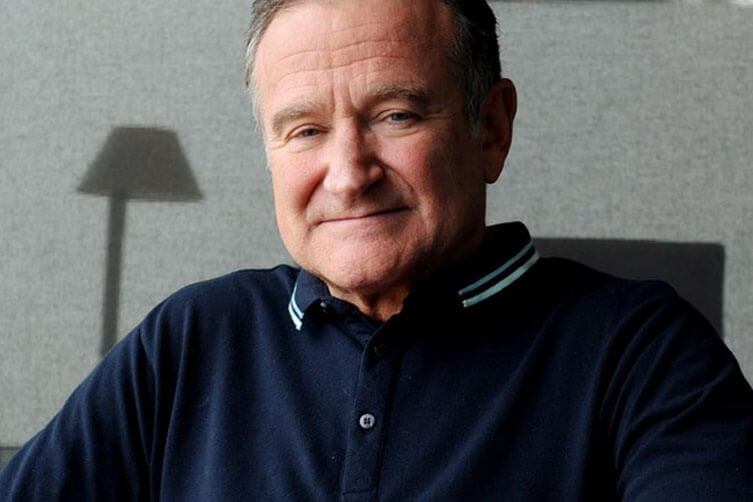 It's been just over three years since the world lost a beautifully comedic soul in Robin Williams. The actor and comedian died by suicide in August of 2014.
A new study published in in the Public Library of Science (PLoS) journal PLOS One, found that suicide rates in the United States rose 10 percent in the months following his tragic death.
Read Also: "After My Husband's Suicide, Robin Williams Comforted Me in the Airport"
"This is the first study to examine the consequences of a celebrity suicide in the digital era," said David S. Fink, lead author of the recent study and a post-doctoral researcher in epidemiology at the Mailman School of Public Health at Columbia University.
Researchers examined 16 years worth of data from the Centers for Disease Control showing monthly suicide rates in the U.S. from January 1999 to December 2015. The data, which included age, sex, and suicide method, led to a staggering parallel between media coverage of Williams' death and increased suicides overall.
Experts call it the "celebrity-suicide effect," in which copycat suicides piggyback that of someone famous.
The study showed that an average year would have 16,800 suicides between August and December, leading Fink and his team of researchers to expect similar numbers in 2014.
But with Williams' death in August of 2014, that number skyrocketed to 18,700 over the same time period of August to December. It was a 9.85 percent increase, which persisted through the entirety of 2015.
While the reported suicides were that of both men and women, it was middle-aged men between the ages of 30 and 44 that made up the overwhelming majority of deaths. Further, researchers found a 32 percent increase in suffocate suicides—the method Williams used to take his life—as compared to the 3 percent increase in suicide by other methods.
The goal of the study was to examine whether or not the amount of media coverage surrounding a celebrity suicide is correlated to the number of suicides that occur following such.
"Although we cannot determine with certainty that these deaths are attributable to the death of Robin Williams, we found both a rapid increase in suicides in August 2014, and specifically suffocation suicides, that paralleled the time and method of Williams' death," Fink reports.
If you or someone you know is struggling with a mental illness, please know you are not alone. Suicide is completely preventable. There is hope. PLEASE reach out if you are experiencing suicidal thoughts, or fear that someone you love might be.
If you need support right now, call the National Suicide Prevention Lifeline at 1-800-273-8255, or text "START" to 741-741.