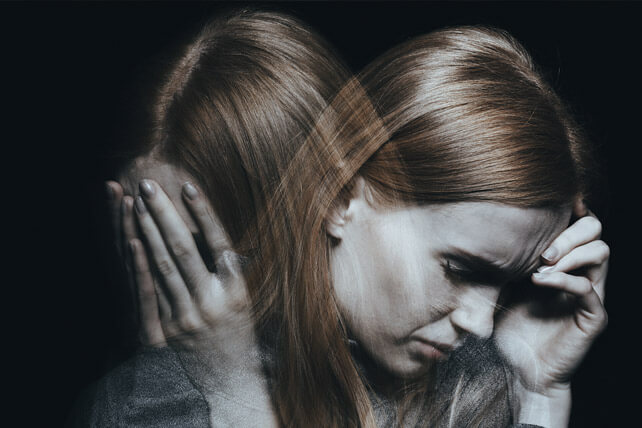 I barely knew him when he emailed that he was dealing with psychotic depression and he wouldn't be able to fulfill his next contract. He'd had a psychotic break. He invited me to join his Facebook group to follow his journey so I could pray along with many others. That page in the next few weeks was filled with the heartbreak his family faced. The most beautiful thing was how their church family surrounded them with love, support, and empathy during their husband and father's psychotic depression episode.
What You Need to Know About Psychotic Depression
For most people who are depressed, it's depression alone. A few, though, will develop psychotic depression, which is also known as a major depressive disorder with psychotic features. If you know of someone who's dealing with psychotic depression, here's what you need to know.
To be diagnosed as depressed, the depressive episode must last two weeks or longer. Being diagnosed with depression means you have five or more of the following symptoms:
agitation or slow motor function

changes in appetite or weight

depressed mood

difficulty concentrating

feelings of guilt

insomnia or sleeping too much

a lack of interest or pleasure in most activities

low energy levels

thoughts of death or suicide
In addition to the above list, when a person is dealing with psychotic depression, you may see some or all of the following symptoms:
Agitation

Anxiety

Constipation

Hypochondria

Insomnia

Intellectual Impairment

Physical Immobility

Delusions or hallucinations

Paranoia
Psychotic Depression: 6 Ways to Offer Support for the Family
When a family has someone with psychotic depression, they can be confused and overwhelmed. They need help from their extended family, friends, and church. Here are six ways you can offer support to a family.
1. Get help. Getting the person with psychotic depression professional help is the first step. You can serve as a resource in helping find a doctor. If necessary, accompany the family to the nearest Emergency Room.
2. Be present. When a family's loved one is dealing with mental health issues, it's easy for the family to feel isolated. And that can lead to shame and embarrassment. Ensure that you and others in the family's circle of support stay in touch through texts, phone calls, and actual visits.
3. Listen non-judgmentally. Holster your Bible. Now is not the time to spout Scripture or any armchair psychiatry tips you have. Just listen.
4. Show empathy. It's tempting to say, "I can't imagine what you're going through." And, no, you can't. But saying this is not showing empathy. And the other statement: "I know how you feel" is just as incorrect. Empathy is sharing and understanding someone's feelings. You don't have to feel them; you just have to share in the space they're in as they feel those things. If you are present and listen non-judgmentally, you'll show empathy.
5. Provide practical help. This kind of disruption in any home will scatter schedules and organization. You may need to buy groceries, bring toilet paper, mow the lawn, shuttle the kids to soccer practice, fill the car with gas. Don't wait to be asked for these things; instead, offer them as specific options. The worst thing to say to someone at this time is "let me know if you need anything." The family needs lots of things!
6. Visit the family member. Don't be afraid and don't stay away. Not only is your presence a comfort to the family member who is either hospitalized or recovering at home, but it's also a comfort to the family. Avoid making the family feel like their loved one has leprosy. Psychotic depression could happen to any of us and, thank God, there are treatments available to help.
5 Things Christians Should Know About Depression and Anxiety