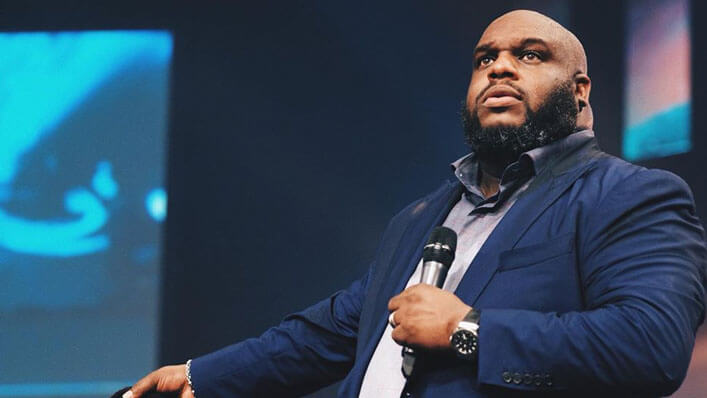 The United States is facing a suicide epidemic. Across just 50 states, an average of 123 people die by suicide EVERY. SINGLE. DAY.
Just this past week, the world lost two of the biggest names in the entertainment and fashion industry to suicide.
On June 5th, Kate Spade, known for her bright-colored and cheerfully fun fashion line, died of an apparent suicide in her New York apartment. Just three days later, on June 8th, world-renowned chef and television host, Anthony Bourdain, was found dead by suicide in Strasbourg, France.
Their tragic deaths sparked tragic recognition across the internet and led many to start an important conversation about suicide, the missing warning signs, and how to love people better.
Pastor John Gray weighed in on the conversation during Sunday's sermon at Relentless Church in Greenville, South Carolina.
"I said to my wife, it's very sad for the two people, Kate Spade and Anthony Bourdain, who committed suicide this week," Gray says in a video clip of the sermon.

"That we know of," He continues. "But what about the kid in Iowa, that we don't know? Or what about the young person struggling with identity, and because they couldn't talk to their family about what they were thinking and feeling, they decided to take their lives."
The Church traditionally has a reputation for sweeping "taboo" things like mental health, suicide, infertility, and addiction under the rug. Historically, there's a culture in Church that you need to have it all together when you walk through the doors, when the truth is that it's the other way around.
God doesn't call us to Him in our perfection. He created us in His perfection and draws near in our brokenness. If we put ourselves together and got things on track before coming to the Lord, what would we need him for? The fact of the matter is, that we can do nothing on our own accord. But with Him, lives and eternities WILL change.
The trouble is that too many people have been burned by Church, and in turn, lose sight of the HOPE that is found in Christ.
"Some of them went to church, but the Church told them, 'you need to change.' But how can you change what you can't identify?" says Gray. "And how come, we're so quick to judge people, and don't know what they've been through."
We've all heard the phrase, "Don't judge a man until you've walked a mile in his shoes." Those words flow off of our lips so easily. But are we actually living, and loving one another without judgement or abandon? Do we genuinely go about our day thinking the best of people when all we see is their worst?
"People are dying, and we don't have time for you to judge them. People are hurting. And we don't need you looking at them side eye when they walk in."
If the homeless man on the street corner were to walk into your house of worship on Sunday morning, would he be welcomed? If he were holding up a sign that said he was going to take his life, would anyone care? We can't possibly know what every person is going through, but as the Church, and as members of the body of Christ, we have a duty to love one another.
"God loves everyone." And we are to love as He first loved us.