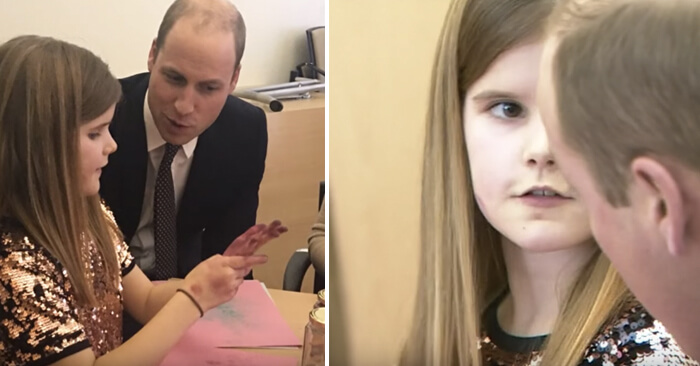 On a visit to Child Bereavement UK — an organization that works with families before and after the death of a child, or with children after the death of a loved one — Prince William met a 9-year-old girl named Aoife.
The Prince and father of three learned that he and the young girl share a similar life experience.
William leaned in and opened up to Aoife about something that he's notoriously reserved about — the death of his mother, Princess Diana, who died in a car crash in 1997. Prince William was just 15 years old at the time.
YouTube
"Do you know what happened to me?" Prince William asked Aoife, who lost her father to pancreatic cancer six years ago. "You know I lost my mummy when I was very young too. I was [15] and my brother was 12. So we lost our mummy when we were young as well."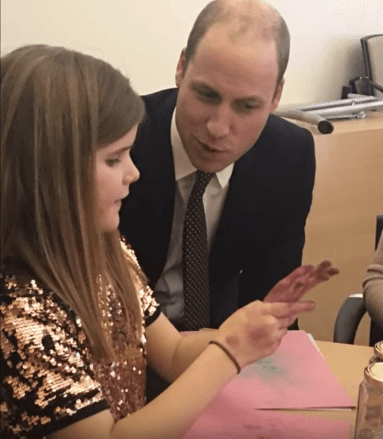 William admitted he was very angry after Diana died, almost 21 years ago.
In more recent years, both Prince William and Prince Harry have spoken more about their mother's death. They've seen how sharing their loss and talking about grief has had an impact on others who deal with the same pain.
"Do you speak about your daddy?" Prince William asked Aoife. "It's very important to talk about it; very, very important."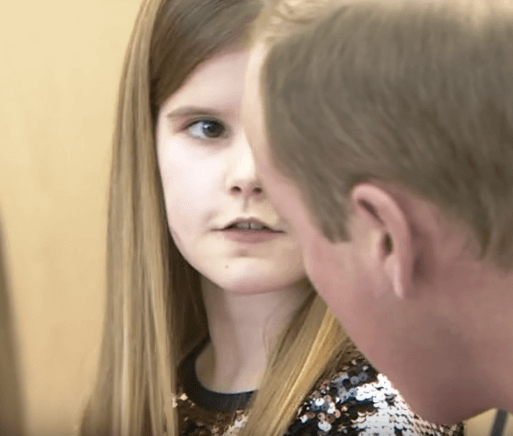 Aoife's mother, Marie, said the experience was very emotional, and a good reminder about healthy ways to manage grief.
"I couldn't believe it when he started to talk about his mother. It was very emotional and I was willing myself not to start to cry. I almost did," Marie said. "I am telling my children that if they take anything away from this day, it is what he said about how important it is to talk. Kids do not forget that. Sometimes it hurts but we can remember the happy things too. It is so important to talk."