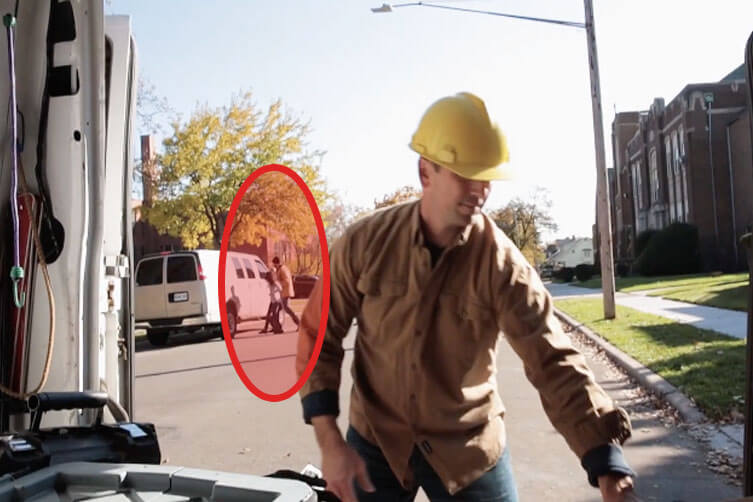 Would you be able to spot the signs of human trafficking if they were unfolding right in front of you?
For most people, the answer to this question is obvious: "yes!"
I mean, how could you miss a sleazy, greasy guy walking around with a teenage girl, wearing skimpy, ripped up clothing and desperately needing a shower?
That's just the problem. For so many of us, human trafficking is something unseen. It happens in third-world countries, among people who have no choice but to sell sex for a living.
But y'all, we could not have it more backward.
Human trafficking is happening here at home, in our neighborhoods, among our children, and the people we each come into contact with. It doesn't look like an episode of "Taken," and we can't call up Liam Neeson to save the day.
It's up to each one of us to SEE human trafficking, which starts with knowing the signs.
Human trafficking denies freedom to more than 20.9 million people around the world. According to PolarisProject.org, 26 percent of them are children, while 55 percent are women and girls. Their FORCED labor is what sustains an estimated $150 BILLION industry worldwide.
The Michigan State Police recently released a video that shows just how easily we miss the signs of human trafficking EVERY. SINGLE. DAY.
The powerful public service announcement shows just how easily we can overlook the signs of human trafficking, and calls particularly on men and women in the service industries to equip themselves with the knowledge of how to spot modern-day slavery.
When you know what to look for, you can help bring an end to human trafficking.
Contact the National Human Trafficking Resource Center at 888-373-7888, or visit humantraffickinghotline.org.