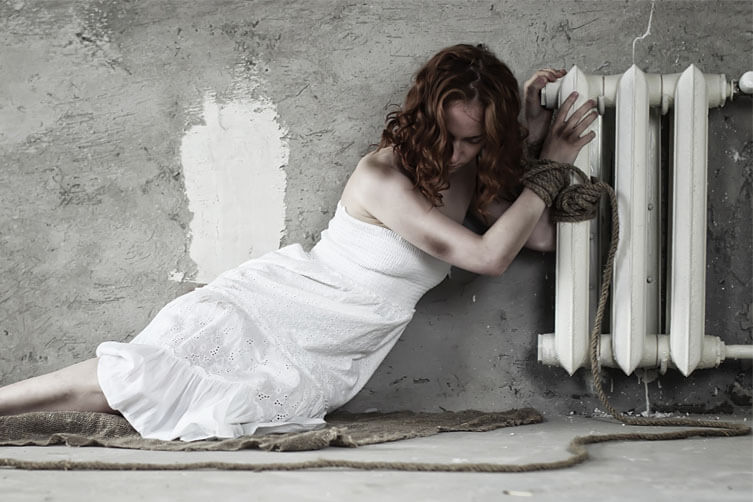 Some people willingly choose to work in the sex industry. It's a $150 billion industry. But those who "choose" to work in the sex industry are small in comparison to the nearly 30 million people worldwide who have been trafficked and coerced into modern day slavery that is—the sex industry.
When she first started learning about sex trafficking over a decade ago, Meghan Sobel thought it meant girls were kidnaped and chained to beds. She quickly learned that although no chains were involved, trafficked individuals are about as tied down as you can get.
In most cases, whether it be overseas or literally here in our own neighborhood, those coerced into the sex industry are often physically free, but not psychologically free.
With great privilege comes vast choices.
Many who are forced into this modern-day slavery do not come from a life of privilege. The anti-sex trafficking organization, Exodus Cry, says it best: The sex industry is "the choice of those with the fewest choices."
Their arms aren't shackled to a bed like the common misconception portrayed by the media, but their lack of privilege translates to a lack of ability to choose. It all results in a vicious cycle of trauma, injustice, violence, and more sex.
In her TedTalk below, Meghan addresses the countless organizations around the globe who are doing their part to put an end to sex trafficking. And while their operations may be well-intentioned, she dives into the severe social, political and economic harm their efforts can have on a trafficked individual.
We have to understand exactly what sex trafficking is in order to combat it. Without a solid understanding, we're left only with what we've concocted from that which is shown to us in the media.
Meghan suggests three steps we can all take to help put an end to sex trafficking today, and you don't have to go overseas to radically change someone's life.
Check out her full talk below and learn for yourself just how YOU can be a part of the solution to end sex trafficking.