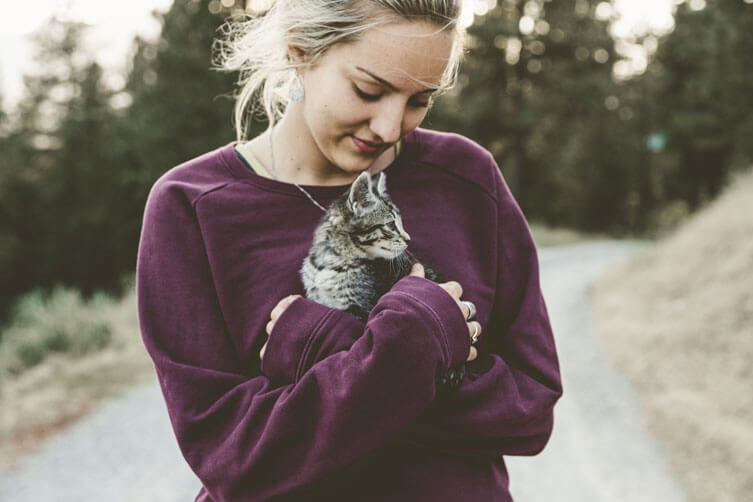 You may have heard the term, emotional support animal thrown around. Similarly to that of depression or anxiety, many people reference their favorite pet as their emotional support animal. But just like the very REAL mental illnesses that warrant the need for such a companion, emotional support animals are no joking matter.
They've recently made headlines following two different circumstances—one with United Airlines, and one with Delta Airlines—in which passengers who purchased a ticket and had planned to travel with their emotional support animal, were denied the right to do so.
One woman, a 21-year-old college student was carrying with her a small hamster that had been officially certified by her doctor as an emotional support animal. She was reportedly forced to get rid of the pet.
Another traveler brought her pet peacock to the airport with claims that it was her emotional support animal. The duo was not allowed on the plane.
So how does one know whether or not their PEACOCK can actually be an emotional support animal?
Do you qualify for an emotional support animal?
We've got your answers.
What is an emotional support animal?
You may be familiar with service animals. They're typically dogs, professionally trained to assist someone who is disabled. You might see them in supermarkets or out in public places where they are doing their job as a trained animal.
As far as emotional support animals go, there is no training, no requirements and no pre-requisites for getting certified. The animal does not have to be a specific type or breed, nor does it have to complete any sort of training.
An emotional support animal is one whose sole role is that of being a companion. It's a pet, and unlike service animals, ESA's do not have to be trained. The only difference between an emotional support animal and an average pet is that the owner has a medical letter from their doctor or healthcare professional, which certifies that the animal is needed as part of a mental or emotional condition they have, such as anxiety or depression.
Who can have an emotional support animal?
Anyone who has a medical reason (as provided by their doctor, psychologist or health care professional) is allowed to have their pet certified as an emotional support animal.
Contrary to many scams on the internet, ESA's do not have to be registered online. Many companies will take your money and "register" your pet as an emotional support animal, but without a formal doctor's note, you really just have a pet.
What does an emotional support animal do?
ESA's are simply pets. Because they have no specific training, (like a service animal would), it's likely that they don't necessarily DO anything particularly different from any other animal. That being said, it's the effect they have on their owner that is their real purpose.
Pets are some of our greatest companions. Rarely is there a dog who doesn't know how to show unconditional, and unequivocal love to their owner. For many people who have (or need) an ESA, it's the mere presence of the animal alone that brings peace to the affected individual. Such comfort has been researched and is supported by many in the medical community as a therapeutic treatment for several mental and emotional conditions.
The only one who can determine whether or not you qualify for an emotional support animal is your doctor. Hopefully, this list answers any questions you may have had, and leads you in the right direction for getting the peace and help you need.