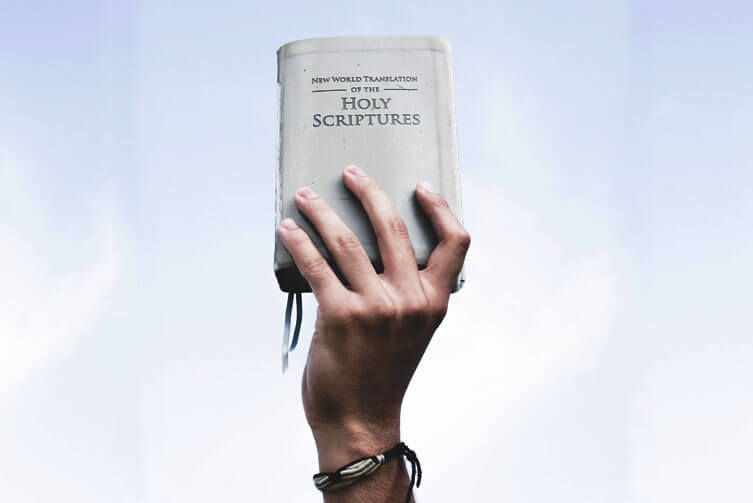 You may not see it, but there is a battle going on. A war of two worlds, fighting for your heart.
On one side, there's Satan and his army, working tirelessly to fill your heart with fear and anxiety. Draining you of your hope and faith in the promises of God, and fueling fear with lies and worries.
But as children of the most High, we have no reason to fear or let the anxiety that fills our hearts, rob us of a full and happy existence. Jesus came so we would have life, and have it abundantly.
He is fighting for you, you need only to be still. Exodus 14:14.
Anxiety cannot exist in a place where the Lord dwells. Satan has no hold on you, and his schemes are no match for the Lord your God who loves you and fights for you daily.
Still, sometimes it's hard to believe that God can overcome our anxiety when every minute of every day is full of games that your mind has chosen to play. Filled with worry and inexplicable fear, anxiety is not choosey in who it attacks. Just like its master, it merely comes to kill your spirit, steal your joy, and destroy and hope for a life without its crippling affects.
I know what you're thinking: "You don't understand, I HAVE prayed, and God has not taken away my anxiety." And that may be true. But our God is sovereign, and His timing is perfect. Maybe you've struggled with anxiety for months, or maybe you've been carrying its weight for YEARS. Whatever the case may be, God is still good, He is faithful, and He will not let you suffer for no reason—especially at the hands of Satan.
Without God at our right hand, we can never overcome the evils of this world. It may be more than WE can handle, but our suffering is never more than GOD can handle. And while you may be stuck in this battle, feeling like the Lord has gone silent in your struggle, He has already gone before you and provided tools for overcoming even the smallest anxieties you may face.
The bible is Truth. Truth spoken straight from God's mouth. And in His Truths, we find peace and comfort that surpasses ALL understanding.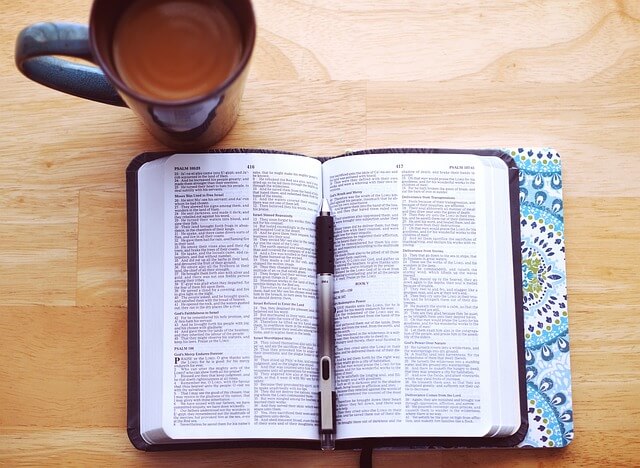 Here are 17 Anxiety-Crushing Bible Verses That Will Stop Satan Dead in His Tracks
Anxiety in a man's heart weighs it down, But a good word makes it glad.
'Do not fear, for I am with you; Do not anxiously look about you, for I am your God I will strengthen you, surely I will help you, Surely I will uphold you with My righteous right hand.'
For God has not given us a spirit of timidity, but of power and love and discipline.
"For this reason I say to you, do not be worried about your life, as to what you will eat or what you will drink; nor for your body, as to what you will put on. Is not life more than food, and the body more than clothing? "Look at the birds of the air, that they do not sow, nor reap nor gather into barns, and yet your heavenly Father feeds them. Are you not worth much more than they? "And who of you by being worried can add a single hour to his life?
"And why are you worried about clothing? Observe how the lilies of the field grow; they do not toil nor do they spin, yet I say to you that not even Solomon in all his glory clothed himself like one of these. "But if God so clothes the grass of the field, which is alive today and tomorrow is thrown into the furnace, will He not much more clothe you? You of little faith! "Do not worry then, saying, 'What will we eat?' or 'What will we drink?' or 'What will we wear for clothing?' "For the Gentiles eagerly seek all these things; for your heavenly Father knows that you need all these things. "But seek first His kingdom and His righteousness, and all these things will be added to you. "So do not worry about tomorrow; for tomorrow will care for itself. Each day has enough trouble of its own.
He says, "Be still, and know that I am God; I will be exalted among the nations, I will be exalted in the earth."
'For I know the plans that I have for you,' declares the LORD, 'plans for welfare and not for calamity to give you a future and a hope.
For I consider that the sufferings of this present time are not worthy to be compared with the glory that is to be revealed to us.
Even though I walk through the valley of the shadow of death, I fear no evil, for You are with me; Your rod and Your staff, they comfort me.
Now may the Lord of peace Himself continually grant you peace in every circumstance The Lord be with you all!
"Be strong and courageous, do not be afraid or tremble at them, for the LORD your God is the one who goes with you He will not fail you or forsake you."
The fear of man brings a snare, But he who trusts in the LORD will be exalted.
The LORD is my light and my salvation; Whom shall I fear? The LORD is the defense of my life; Whom shall I dread?
The God of peace will soon crush Satan under your feet; The grace of our Lord Jesus be with you.
"And which of you by worrying can add a single hour to his life's span? "If then you cannot do even a very little thing, why do you worry about other matters?
Cast your burden upon the LORD and He will sustain you; He will never allow the righteous to be shaken.
Be anxious for nothing, but in everything by prayer and supplication with thanksgiving let your requests be made known to God.
I prayed to the Lord, and he answered me; he freed me from all my fears.
The Lord knows your struggles. He knows your heart and your pain, and He breaks with you. But He's also given us the tools–a direct lifeline to Him through prayer–so we can trust He is working and moving on our behalf. I love that last verse: "I prayed to the Lord and He answered; He freed me from ALL of my fears."
My prayer today is that these verses would linger in our minds. That we might write them down on post-it notes and index cards; Hang them above our beds, our shower curtains, our mirrors and doors-–the places and things we see most throughout the day. And may we pray them "without ceasing." Anxiety has no place where God's love dwells.
Satan has no foothold where Gods children are speaking His Truths. Let us pray today, expectant. Knowing that God WILL move and He WILL answer.
Be sure to also check out: