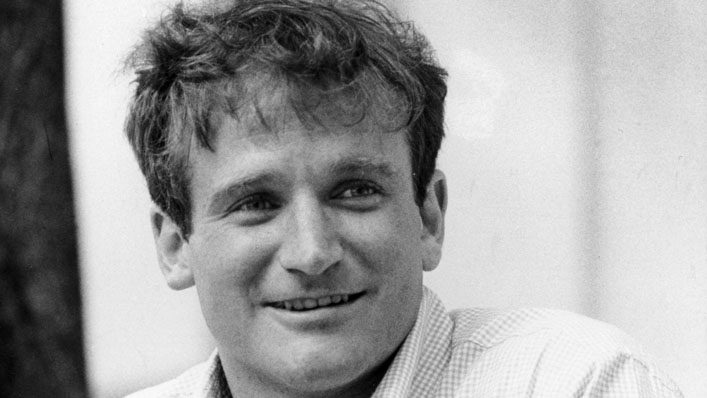 Robin Williams' Carpe Diem was the message of his life. It's been three and a half years since Robin Williams' suicide shocked and saddened all those who knew and loved him. His struggle with mental illness and addiction spurred his fans to consider more seriously the hidden struggle of so many sufferers. Being a website that discusses both mental illness and suicide, we here at To Save a Life shouldn't let today pass without focusing on, not just one celebrity, but the many individuals who take their own lives due to mental illness.
Robin Williams Carpe Diem
This morning when I sat down to type an email to my colleagues about how To Save a Life could acknowledge and commemorate today, I found myself typing in my email (about tracking down an image to use for this post), "I'm busy till one o'clock, but if either of you have a chance to find something, Carpe Diem."
Y'all. It totally slipped out. I wasn't even trying to write a pun or refer to Dead Poet's Society, but there it was. It fell out of my fingertips onto the keyboard, just like "Take a chance," "Don't wait," "Go for it." It was the saddest pun that I ever typed.
Was Carpe Diem commonly used before 1989? Were everyday people speaking Latin to each other?
I don't know. What I do know is that in his life, through his portrayal of a teacher, Mr. Keating, who cared for a family of students and walked through suicide with them, Robin Williams taught us all what Carpe Diem means in words.  It means Seize the Day.
But, it was in his death that Robin Williams, as himself, really reminded me what Carpe Diem means in actions.
Don't wait to get help.
Don't wait to help your loved one.
Don't give in to the night and the darkness.
Carpe Diem. Seize the Day.
If you are hurting, considering suicide, or need to talk, call the National Suicide Hotline at 1-800-273-TALK, or call the Hopeline 1-800-394-4673. Or CHAT at http://www.suicidepreventionlifeline.org/