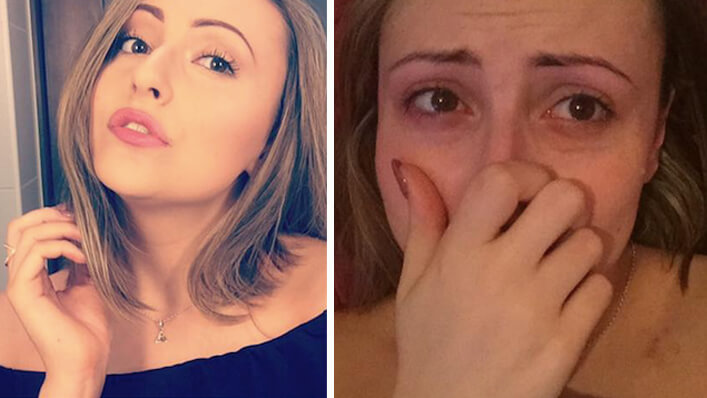 We talk about it all the time, but it seems like no matter how normalized mental health becomes, it's still a struggle to comprehend just what someone with depression or anxiety is going through.
Unlike a physical illness, it's rare that we can actually SEE what's going on in someone's head. It doesn't show up like a cough or a hoarse throat, but rather in panic attacks and disarray.
One social media user wanted to showcase what anxiety looks like once and for all. In a now-viral Facebook post, Amber Louise Smith shared a before and after photo of her "normal" self: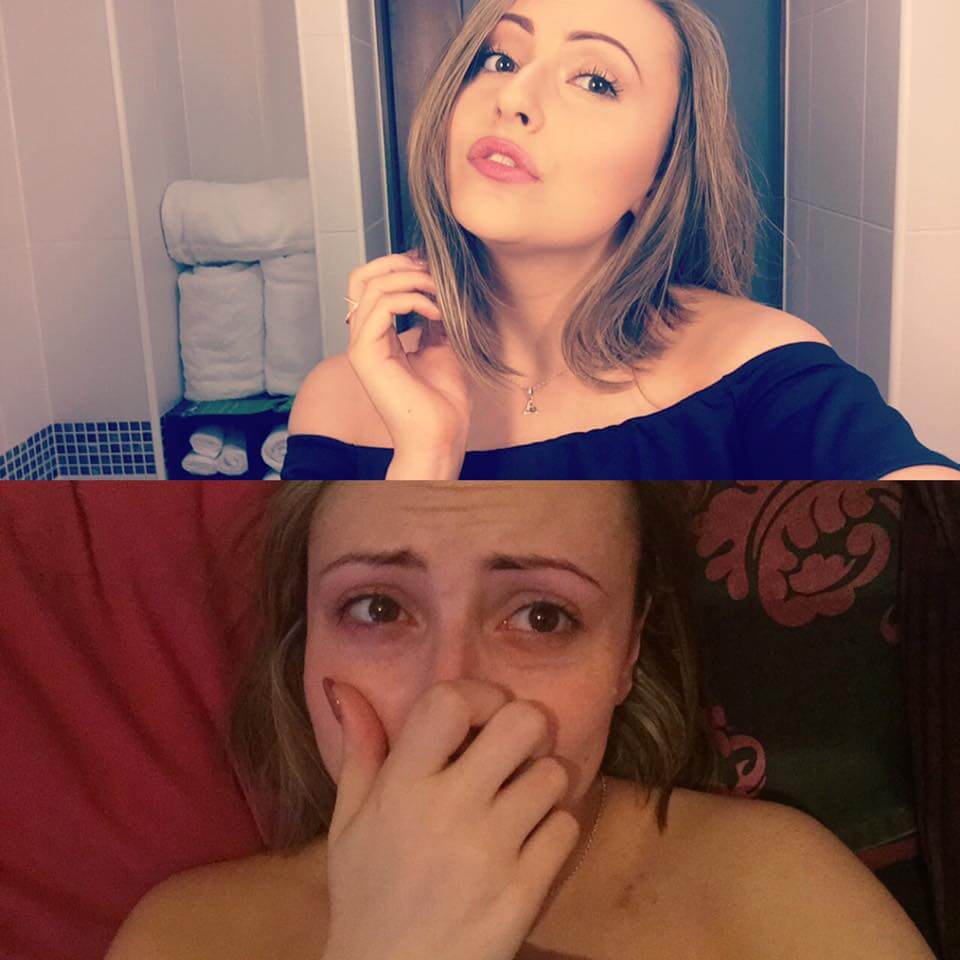 "Top picture: What I showcase to the world via social media. Dressed up, make up done, filters galore. The 'normal' side to me.

Bottom picture: Taken tonight shortly after suffering from a panic attack because of my anxiety. Also the 'normal' side to me that most people don't see."
Amber says she felt the need to write the post after reflecting back on comments that had been made to her about her mental health.
"They say that 1 in 3 people will suffer with a mental illness at some point in their life. 1 in 3! Do you know how many people that equates to worldwide?! And yet I've been battling with anxiety and depression for years and years and there's still people that make comments like, 'you'll get over it,' or, 'you don't need tablets, just be happier,' or, 'you're too young to suffer with that.'"
The fact of the matter is that depression, anxiety and mental illnesses as a whole are not choosey in who they claim as victims. Someone can appear perfectly healthy on the outside, while battling a monster on the inside that's out to destroy.
"I'm a strong person, I've been through my fair share of crap in life (the same as anyone else) and I will be okay. I have the best family and friends around me and I am thankful every day that they have the patience to help and support me.

To anyone who is going through the same, please do not suffer in silence. There is so much support around – Don't be scared to ask for help."
Amber closes her post reiterating why it's so important to just simply be kind to others. You never know what war someone is fighting. She hopes her post will open the eyes of others, and encourage everyone to build each other up by educating themselves about mental health.
"The more awareness there is, the less people will suffer in silence."