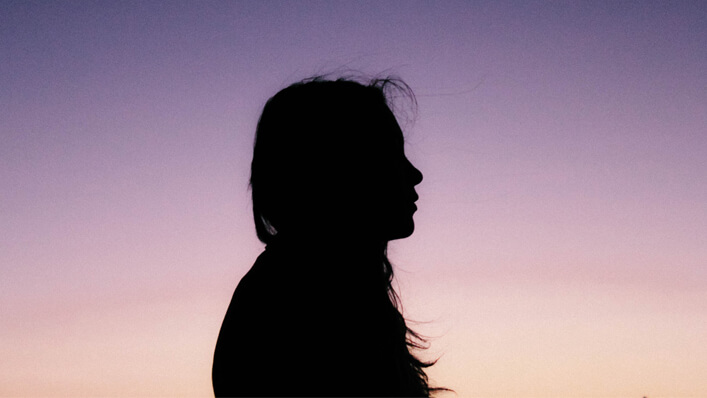 "I want to die" is not a phrase that should ever be taken lightly. We were given this one life to live, and Jesus came so we may have life, and have it abundantly.
Still, for anyone who has ever battled a mental illness, or even just had to face a tough season, you're not alone in your thoughts of "I want to die."
For some, feeling like "I want to die" is a dangerous place to be. I mean no one should ever be at a place in life where that thought even enters your mind. But for others, there are times in life where perhaps you don't necessarily want to die, you just don't want to live.
PLEASE hear me out: If you are having suicidal thoughts of any kind, it's important to talk to someone and seek help right away.
But for some people, it's not suicidal to have these thoughts. You're not actively hoping and wishing to die, you simply just can't see how life will continue on.
Of course, it will. It always does. And it's in these moments of having thoughts of "I want to die," that our actions are imperative.
The Bible is full of hopelessness. It's literally 2000+ pages of lonely, broken, "dirty," sinners, and all of their baggage. But you guys, those sinners are us. Their stories are exactly where the hope is found.
Hope has a name, and it's Jesus. He came so that we wouldn't have to walk through the hopelessness alone.
If you're at a place where "I want to die" pretty much sums up your battle, take heart. There is hope, and there is comfort.
I Want to Die: Here are 21 Bible Verses For When You Feel Like Giving Up
"He reached down from on high and took hold of me; he drew me out of deep waters."
"No, in all these things we are more than conquerors through him who loved us. For I am convinced that neither death nor life, neither angels nor demons, neither the present nor the future, nor any powers, neither height nor depth, no anything else in all creation, will be able to separate us from the love of God that is in Christ Jesus our Lord."
"And my God will supply all your needs according to His riches in glory in Christ Jesus."
"For God gave us a spirit not of fear but of power and love and self-control."
"For I know the plans I have for you," declares the Lord, "plans to prosper you and not to harm you, plans to give you hope and a future."
"Blessed is the man who perseveres under trial, because when he has stood the test, he will receive the crown of life that God has promised to those who love him."
"I lift my eyes to the mountains – where does my help come from? My help comes from the Lord, the Maker of heaven and earth. He will not let your foot slip – he who watches over you will not slumber; indeed, he who watches over Israel will neither slumber nor sleep. The Lord watches over you – the Lord is your shade at your right hand; the sun will not harm you by day, nor the moon by night. The Lord will keep you from all harm – he will watch over your life; the Lord will watch over your coming and going both now and forevermore."
"In all your ways acknowledge him, and he will make your paths straight."
"For with God, nothing shall be impossible."
"Have I not commanded you? Be strong and courageous. Do not be frightened, and do not be dismayed, for the LORD your God is with you wherever you go."
"God is within her, she will not fall."
"And we know that in all things God works for the good of those who love him, who have been called according to his purpose."
"He who started good work in you will carry it to completion."
"Let us not lose heart in doing good, for in due time we will reap if we do not grow weary."
"Cast your cares on the LORD and he will sustain you; he will never let the righteous fall."
"Do you not know that those who run in a race all run, but one receives the prize? Run in such a way that you may obtain it."
"Truly I tell you, if you have faith as small as a mustard seed, you can say to this mountain 'Move from here to there,' and it will move. Nothing will be as impossible for you."
"Be strong and courageous. Do not fear or be in dread of them, for it is the LORD your God who goes with you. He will not leave you or forsake you."
"Peace I leave with you; my peace I give you. I do not give to you as the world gives. Do not let your hearts be troubled and do not be afraid."
"The Lord will fight for you. You only need to be still."
"Cast your burden on the Lord, and he will sustain you; he will never permit the righteous to be moved."
If you or someone you know is struggling with a mental illness, please know you are not alone. Suicide is completely preventable. There is hope. PLEASE reach out if you are experiencing suicidal thoughts, or fear that someone you love might be.
If you need support right now, call the National Suicide Prevention Lifeline at 1-800-273-8255, or text "START" to 741-741.