You are here:
Home
/
Archives for Jonathan Trotter
Jonathan Trotter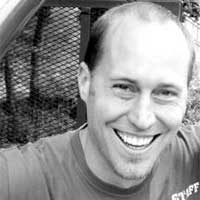 About
Jonathan Trotter
Jonathan lives in Phnom Penh, Cambodia, with his wife of fifteen years and their four kids. He serves with Team Expansion, inviting people to follow Jesus through storytelling and heart-focused pastoral counseling. In addition to his work with Cambodians, Jonathan also loves learning from and sharing with international teenagers (and their parents), and regularly speaks at events for expat youth. Before crossing the Pacific, Jonathan studied law, served as a youth pastor for ten years, and worked as a trauma nurse for three.
Blog: http://trotters41.com/welcome/
Facebook: https://www.facebook.com/trotters41
Twitter: @trotters41
Sorry, no content matched your criteria.