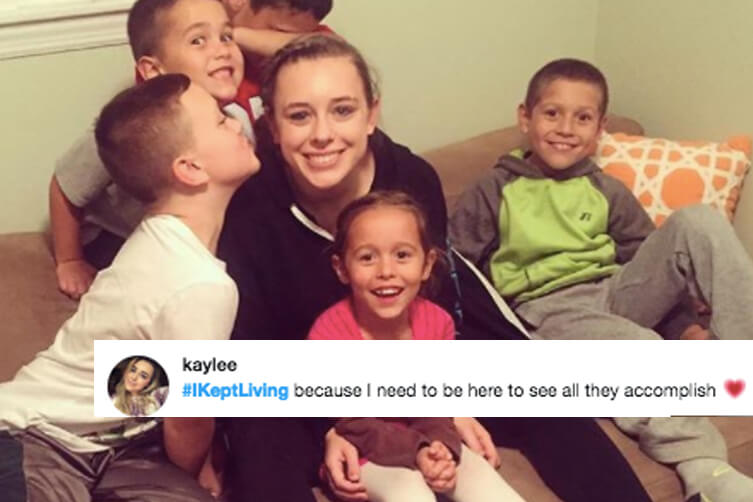 Mental illness is a professional killer of all things vibrant, exciting and worthy of enjoyment in your life.
It isn't choosey in who it claims as its victims, and it can cause crippling symptoms—both physically and emotionally. Even worse, when ignored, mental illness can often lead to suicide.
The World Health Organization estimates that suicide is responsible for at least one million deaths worldwide every year. This means that the suicide mortality rate is one death every 40 seconds. It is predicted by 2020, that number will increase to one death every 20 seconds.
It's crucial to spread the message that mental health conditions are treatable and that nobody has to suffer in silence. We can't risk losing more people to suicide, simply because we failed to talk.
Social media has become one of the best platforms to have this conversation and erase some of the stigma. A mental health-focused nonprofit, To Write Love On Her Arms, started the hashtag #IKeptLiving leading up to World Suicide Prevention Day on September 10.
In 140 characters or less, people from all over the world shared inspiring tweets that serve as a powerful reminder to seek treatment for mental illness and to start a conversation about what really matters: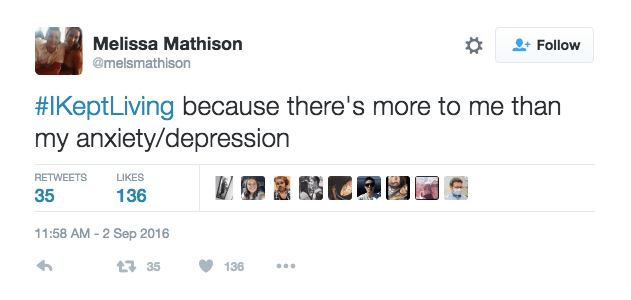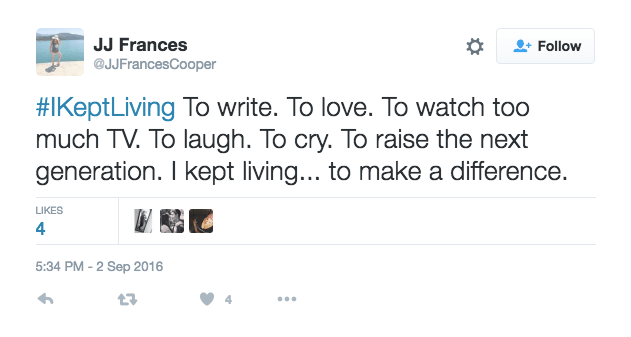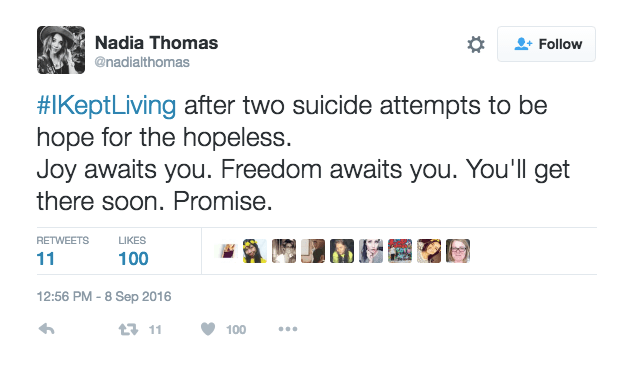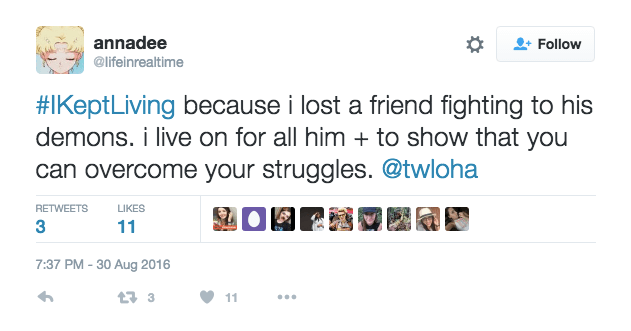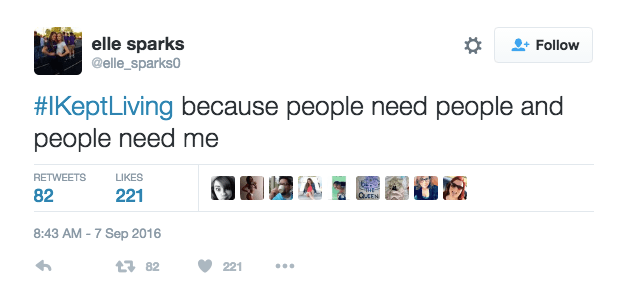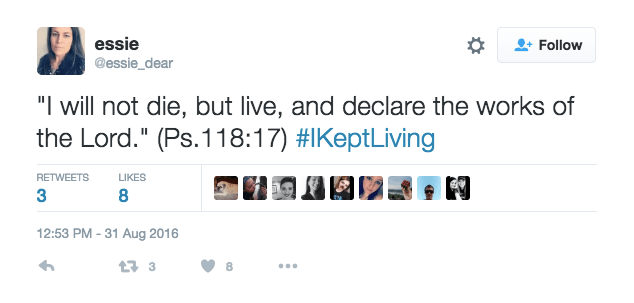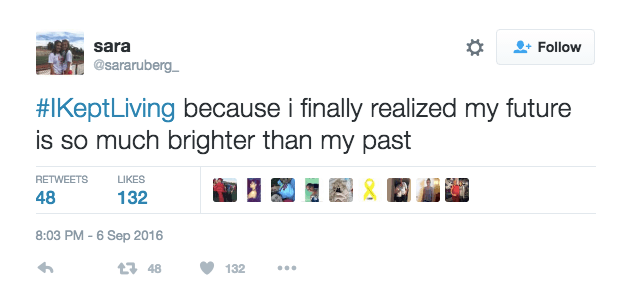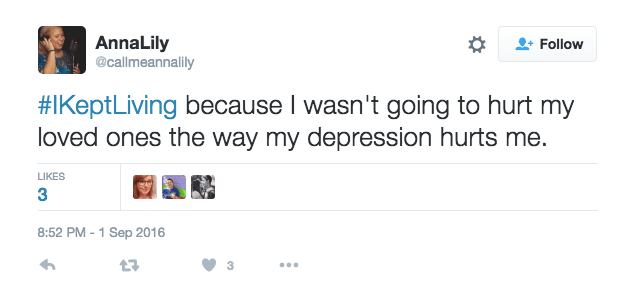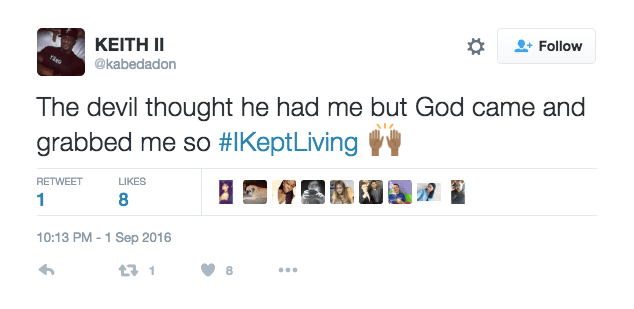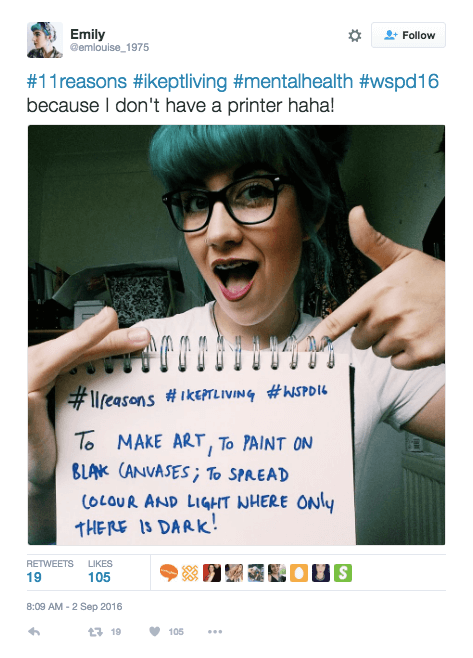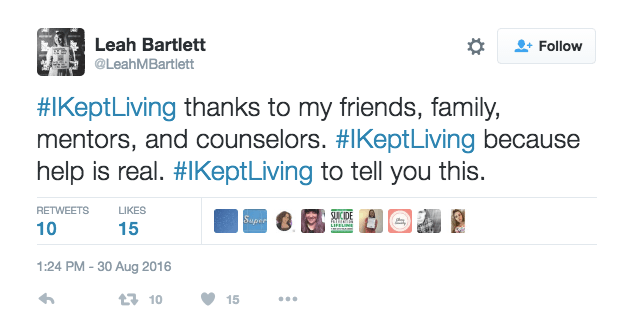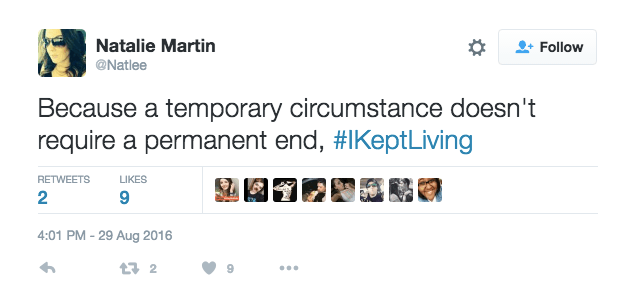 Reasons to keep living can be powerful tethers to life in the tough times—some my friends shared w/ me #IKeptLivingpic.twitter.com/a4NrSfJV8C

— Kay Warren (@KayWarren1) September 7, 2016