In his new autobiography, Born to Run, Bruce Springsteen talks openly and honestly about his decades-long bout with depression and mental illness. The memoir shares its title with his most famous song, which he wrote at the age of 24.

The 66-year-old Glory Days singer reveals in his book that he first saw a psychotherapist over three decades ago. He writes about how his father had relatives with mental illnesses that were not discussed, and went undiagnosed. Many family members struggled with agoraphobia and hair-pulling disorders.
"As a child, it was simply mysterious, embarrassing and ordinary," he writes.
Springsteen's wife, Patti Scialfa, has been a witness to the years of mental illness and torture that Bruce has faced. "I was crushed between 60 and 62, good for a year, and out again from 63 to 64," he writes. "Not a good record. Patti will observe a freight train bearing down, loaded with nitroglycerin and running quickly out of track…she gets me to the doctors and says: 'This man needs a pill.'"
In an interview with Vanity Fair, Springsteen expressed his fear of being affected the same way
his father was by mental illness. "You don't know the illness' parameters," he explained. "Can I get sick enough to where I become a lot more like my father than I thought I might?" It's a crippling fear as Springsteen also details the troubled relationship he had with his father, Douglas.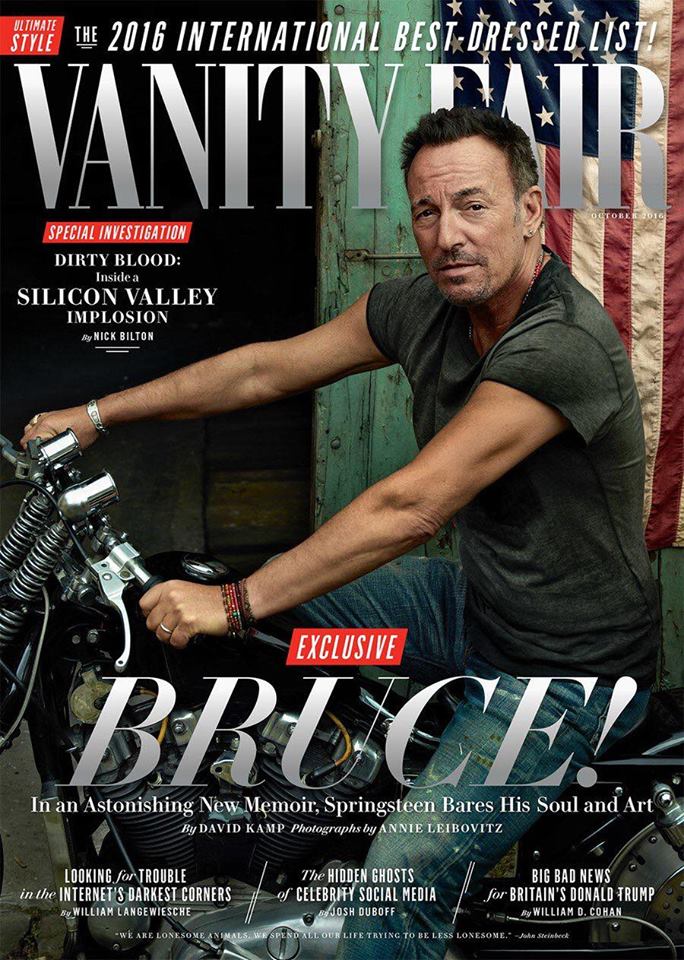 The singer recalls his father being unable to tell his son "I love you" before he died in 1998. "You'd hear his voice breaking up, but he couldn't get out the words," he said.
Springsteen also describes his struggle with depression at the time of his 2012 album release Wrecking Ball, which included the song "This Depression."
Born to Run is published by Simon & Schuster and set to release on September 27.
When the book was announced in February, chief executive of Simon & Schuster UK, Ian Chapman, said, "If you were to ask any publisher to name a cultural figure whose autobiography would provoke the greatest enthusiasm, Bruce Springsteen's name would be on every list. Beyond being one of the most admired individuals in the world, he is a captivating storyteller with a unique way of expressing himself."
Bruce Springsteen has been touring with the E Street Band since January and is expected to release a new album sometime next year.