As we've all been following the Brock Turner rapist who attacked an unconscious woman, there's someone else who's come forward who really needs to be heard.
Brian Banks.
A rising football star who had committed to play at Southern Cal who was also accused of rape, only he was later found to be innocent. As the unjust six-month sentence was passed down to Brock, Brian opened up about the horrible day 13 years ago where no one would even look at him in the courtroom.
"It was like I was not even in the room," he said Monday. "I felt like I wasn't a human being. I was a number."
Obviously, he's been following the new sentence where Brock was convicted on three felony accounts and still Superior Court Judge Aaron Persky only gave him six months in jail, which could be reduced to three if he plays nice…
Brian Banks had a very different experience.
He was 16 when he was accused of rape and tried as an adult. He didn't get three years probation, instead he went to juvenile hall for a year before his case even came up. His sentence could have been up to 41 years to life in prison. He was offered multiple plea deals but refused to accept a punishment for something he didn't commit. When given the option between 90 days in Chico State Prison or be a young black kid and face an all-white jury, he didn't really have a choice.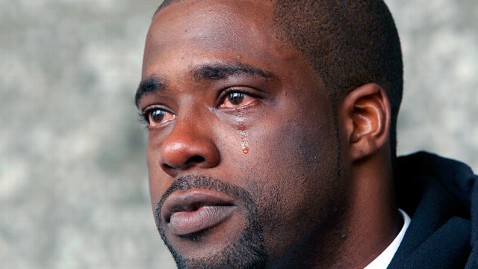 The judge ended up giving him six years in prison.
"It was like he was ordering McDonald's at a drive-thru window," Banks said. "It was like he was ordering food and took off."
Brock had a different judge, Persky. Persky decided not to send Brock to state prison. He felt like "a prison sentence would have a severe impact on him. I think he will not be a danger to others."
Hey, Persky, what kind of impact do you think prison had on a 16-year-old innocent black football star?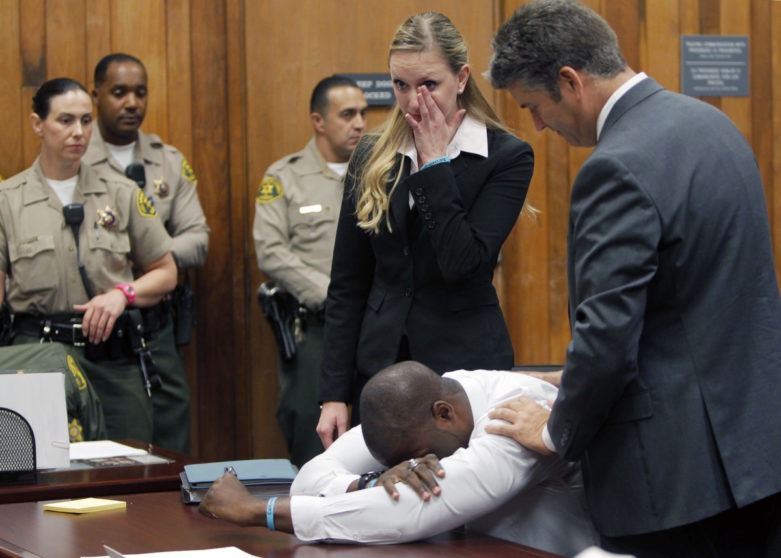 Brian opened up about his thoughts on the sentence:
"I would say it's a case of privilege," he said. "It seems like the judge based his decision on lifestyle. He's lived such a good life and has never experienced anything serious in his life that would prepare him for prison. He was sheltered so much he wouldn't be able to survive prison. What about the kid who has nothing, he struggles to eat, struggles to get a fair education? What about the kid who has no choice who he is born to and has drug-addicted parents or a non-parent household? Where is the consideration for them when they commit a crime?"
It wasn't until four years ago that the woman who accused Brian of raping her recanted her story. This means that Brian served five years and two months in prison for a crime he didn't commit.
To this day Brian doesn't have a clue why he was accused of raping the girl. Brock knows exactly why he's being accused. They say Brock has no criminal record, well guess what, neither did Brian.
Brock's father came to his defense in a letter he wrote to the judge.
"These verdicts have broken him and shattered our family in so many ways. His life will never be the one he dreamed about and worked so hard to achieve. That is a steep price to pay for 20 minutes of action out of 20-plus years of life."
I guess his father feels that the time taken to commit the crime should be equal to the time the punishment takes? So if someone murders him, should they get one second of jail time since it only took one second to murder him?
Brian said he was "surprised" the courts took Brock's background into consideration and that "he wouldn't know how to deal with career criminals."
But no one asked Brian, a 16-year-old, how he'd do in prison. "You know a man is guilty, so why aren't we unleashing half of the punishment that was unleashed on Brian Banks when he was innocent and there was no evidence?" he said. "They gave me six years. They gave him six months."
Brian spoke up for the victim too, says she's been "totally ignored. She has to live with her hardship and tragedy for the rest of her life."
He lost 10 years of his life, a college scholarship, potential NFL contract and who knows what else. The beauty of this story is not only his release but also the fact that he now works for the NFL. He is also a board member of the California Innocence Project, the same company who helped clear his name.
Brian's closing statement was probably the most powerful:
"I wasn't physically raped, but I was raped in a sense of my freedom," he said. "I was kidnapped, taken against my will, placed in a box for five years and two months. I was denied all human rights. When I screamed and pleaded and begged, it fell on deaf ears. It's a different form of being assaulted and taken advantage of. I know what she is going through."
A punishment fit for an actual rapist, like Brock.