For 47 years, Sesame Street has been a foundational TV program for almost every child.
Generations have watched Bert and Ernie, Big Bird and Elmo, and all of the Sesame Street Muppets teach children everything from being kind to one another, to learning the alphabet, and various social skills.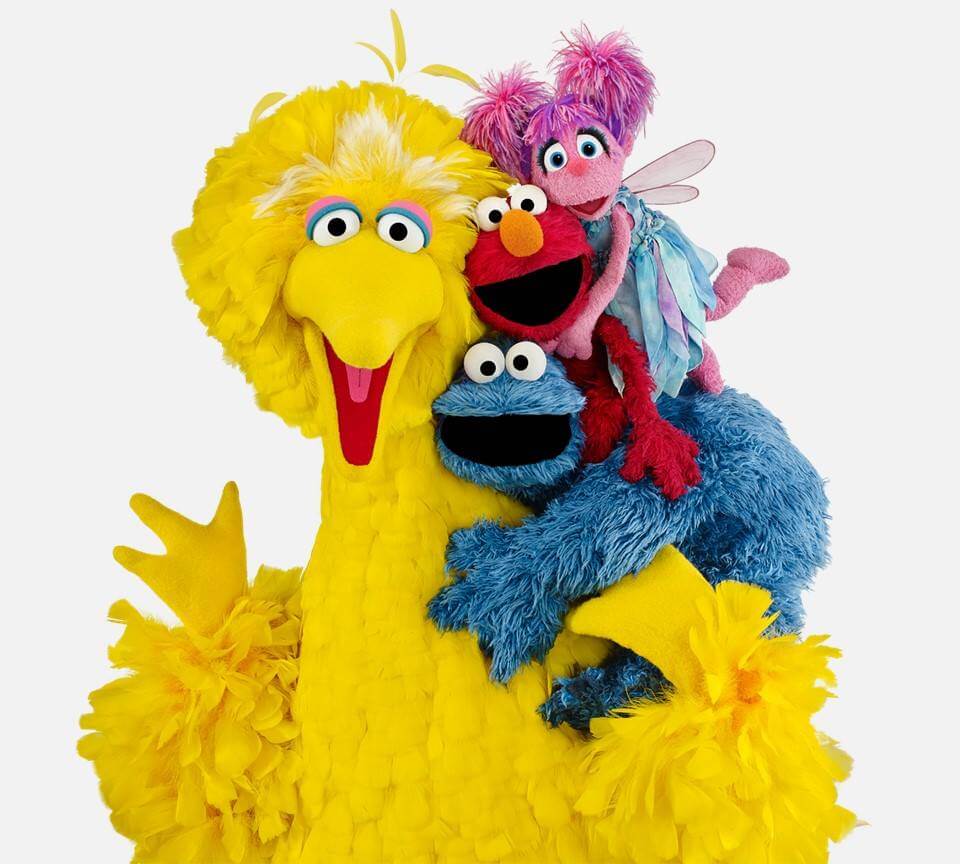 The show has long been committed to being educational as well as culturally diverse; regularly featuring characters from every walk of life, and teaching children to both count numbers and love in the same capacity.
On April 10, 2017, the newest addition to the Muppets clan will join Sesame Street to teach viewers about acceptance.
Julia, an orange-haired Muppet who sports a pink dress, is autistic.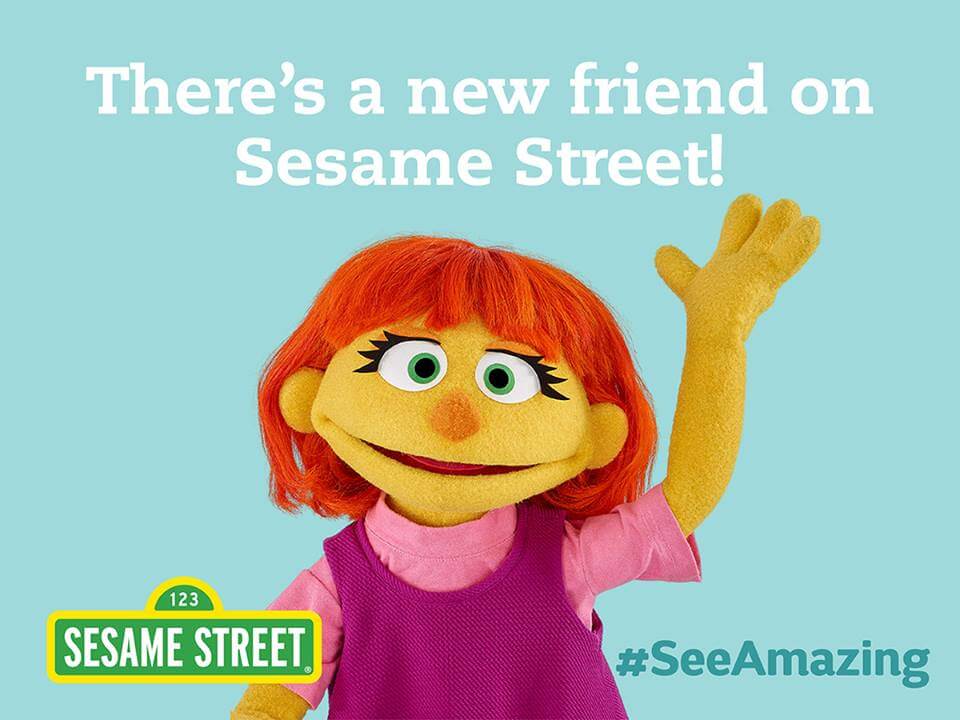 Sesame Street writer Christine Ferraro said that introducing Julia to the show will expose young viewers to children with autistic traits. As diagnoses have continued to climb annually, Julia's character will serve to eliminate the stigma often associated with the autism spectrum.
"It's tricky because autism is not one thing, because it is different for every single person who has autism," Christine explains. "There is an expression that goes, 'If you've met one person with Autism, you've met one person with Autism.'"
According to 60 Minutes, the show worked with organizations including Autism Speaks and Autism Self Advocacy to identify traits that best personify a child with autism.
The show has featured characters with physical ailments—people in wheel chairs, Muppets with glasses or guests who have a disability that viewers can see, but Julia is the first to represent struggles that we can't always see.
When Julia is first introduced to the show in the upcoming season, Big Bird reaches out his wing to shake her hand. Julia does not respond to the gesture, and the interaction becomes a teaching opportunity for the characters.
Christine explains that the small atypical things that Julia does are generally typical in kids with autism.
In addition to the research and partners the show has worked with to create Julia, the character's puppeteer, Stacey Gordon, is a mother herself, and she happens to have an autistic son.
"It's important for kids without autism to see what autism can look like," Stacey explains. "Had my son's friends been exposed to his behaviors through something that they had seen on TV before they experienced them in the classroom, they might not have been frightened."
We're very excited to announce that a new friend will be joining us on Sesame Street! Our new friend is Julia; she is a 4-year-old with autism! #SeeAmazing

Posted by Sesame Street on Monday, March 20, 2017
It's not yet clear whether Julia will become a major character or not, but Christine has high hopes for the Muppet's future.
"I would love her to be not Julia, the kid on Sesame Street who has autism," she added. "I would like her to be just Julia."