Loushanda Battle is not someone you meet every day. She's a school bus driver and a mother of eight living in St. Paul, Minnesota. She has three children of her own, and somehow she found a way to adopt 6-year-old Jacarri in July of 2015.
Battle's grandmother Jean Brigford raised her, and she always had a home full of foster children. It's no surprise that Battle has a soft spot for kids.
After adopting Jacarri, Battle learned that her newest little addition had four brothers and sisters ages 1, 2, 4 and 5 scattered by the foster care system throughout the Twin Cities.
Slowly but surely, Battle would receive phone calls from different counties, locating the children—Jacarri's siblings. "It started with one and just multiplied," Battle said.  "I'd get calls from Hennepin County, 'I got another one over here. We have another over there.' Once I found out about all the kids I was like, 'I'll do it.'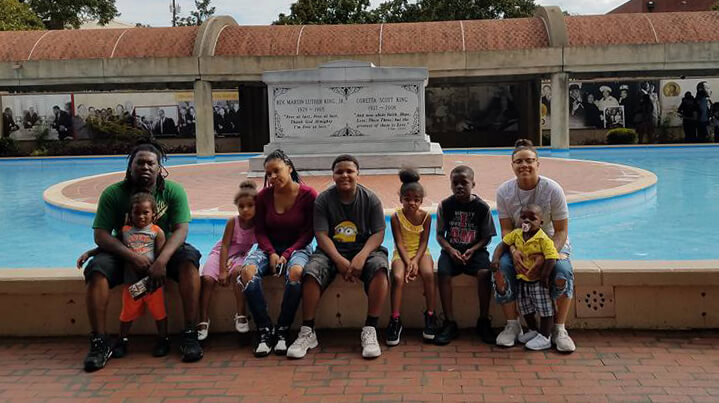 "I drive a school bus drop kids off at group homes," she continued. "It brings me to tears almost. I don't want anyone to be without a mom or a dad." Just like her grandmother, Battle treats each of her children as her own.
As Battle continues to grow her family, she believes adoption is a step in the right direction. "I love kids. I will keep taking kids. It's changed a lot in my life, some good and some bad. But I would take five more if I had a big enough space. I would. I love kids."