Most parents can relate to having a child that is particular about something or another. For some, it's food. For others, it might be a toy, a blanket or some type of routine item that they simply cannot live without.
Marc Carter knows the struggle. Only his son's staple item might become a matter of life and death.
The desperate dad's 14-year-old son, Ben, suffers from severe autism. He has refused to drink from anything other than a Tommee Tippee since the age of 2.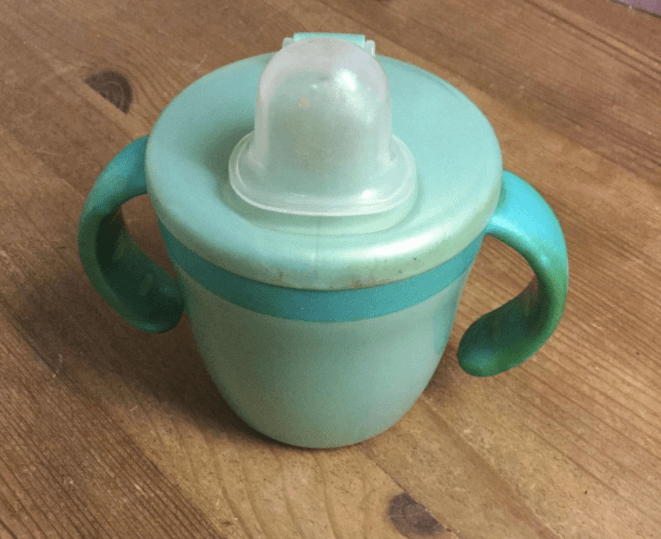 "Ben hasn't drunk at school since the age of five," Marc explains. "He doesn't drink outside of the house so we can't go anywhere."
Marc feared that the cup his son was using currently might only last for a couple more weeks. He said the consequences could be dire if the cup wears out before he is able to find a replacement.
"People say he will drink when he's thirsty, but two emergency trips to A&E with severe dehydration say otherwise."
The cup has been out of production for over a decade.
Desperate to find a replacement in time, Marc took to Twitter in hopes of finding someone who had an identical cup sitting around their house.
"These cups are not made anymore, the replacements are all new and fancy, we've tried them, Ben throws them at us. Maybe you have one stuck at the back of a cupboard? It can be used, that's fine, the one he has doesn't have long left. In all honesty we are really worried what will happen if it falls apart completely. Can you help us?"
To his surprise the response was overwhelming. People from all over the world responded willing to send him their old cups. In just a few days, he had at least seven of the tiny blue cups to keep Ben going for a while.
Tommee Tippee also responded to Marc's request saying, "The cup he previously had was a Tommee Tippee cup that we made for Boots in the late 1990s and our team is currently looking through all our archive product samples to see if we have one that's just right for Ben."
The company said its staff in the U.S., Australia, France and Hong Kong searched for the cup. It eventually found the original mold design and has offered to produce 500 cups for the teenager.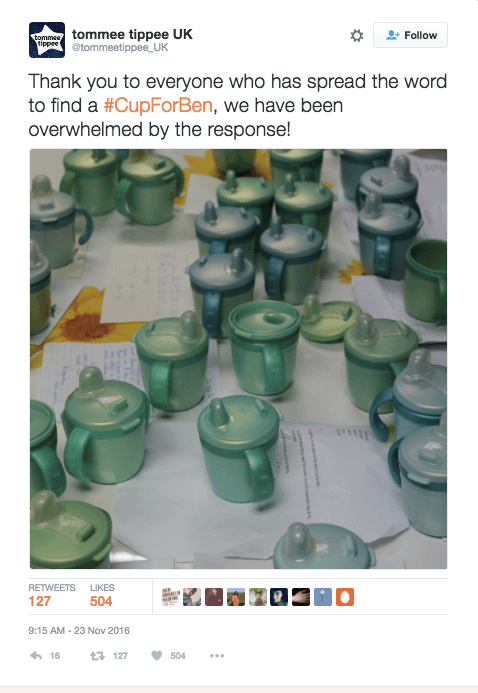 "We are delighted to confirm that we are able to start production on a run of the original cup, ensuring that Ben has a lifetime supply and that his family won't ever have to worry about finding another cup," the company said in a statement on its website.
Overwhelmed by the support and generosity, Marc made a YouTube video to express his gratitude saying, "We have more cups than we could have dreamt of."